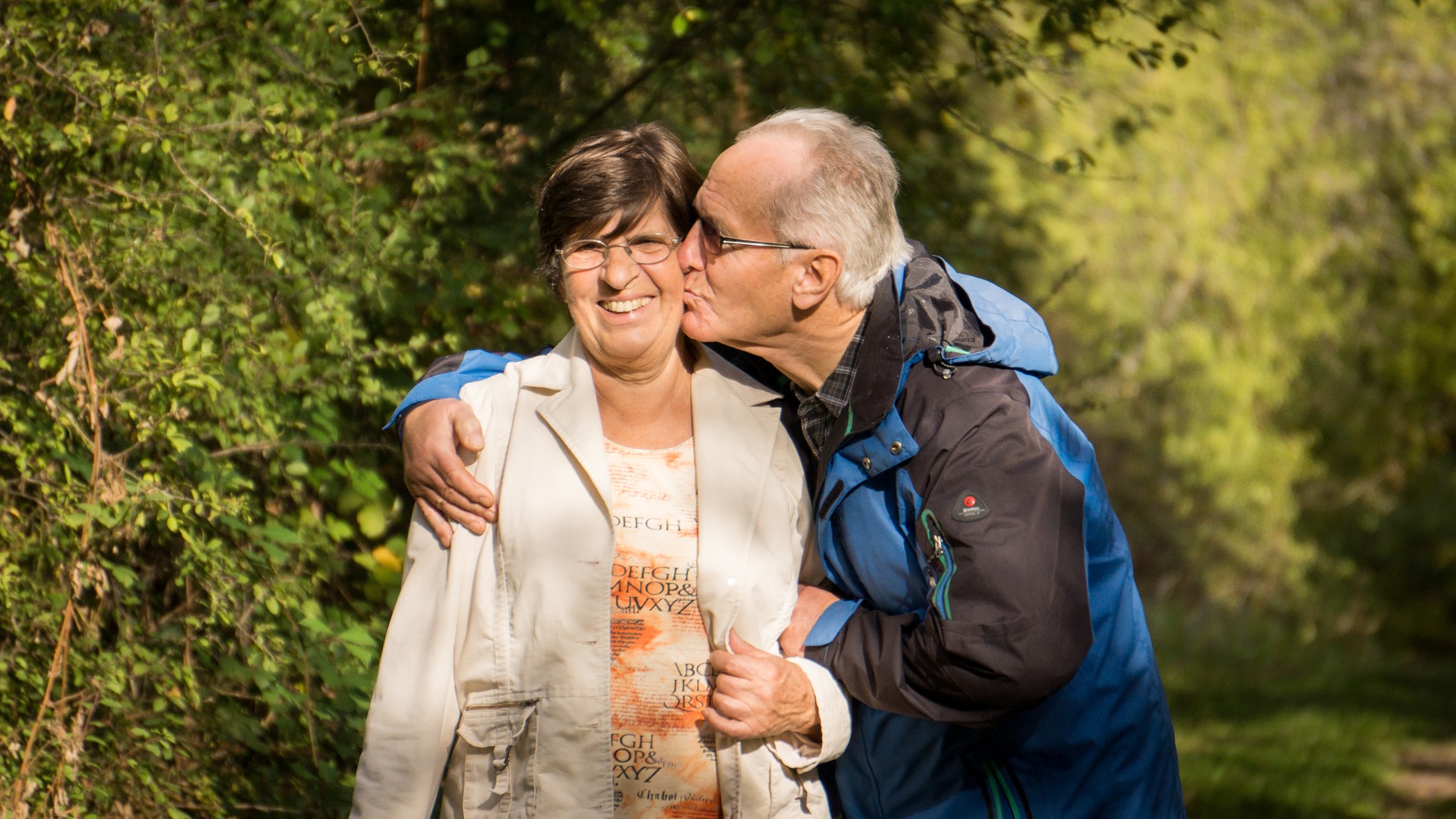 Love.
A simple four-letter word. It's meaning so varied, an elusive thing many search for all their lives, never finding exactly what they are looking for. There is no magic number for the age you will find it. But when you find it, your world is turned upside down.
Being in the senior industry and having the opportunity to interview many people, I always ask married couples, what is your secret to years of marriage? After all who better to ask then people who have been married for 60 or more years. Inevitably I see a man look at his wife and say something along the lines of 'do whatever she says'. With one rare exception when the gentleman responded quickly and proudly, 'great sex!'. This almost stopped me from asking the question anymore.
This week I had the pleasure of meeting with a couple who is celebrating 65 years of marriage. How amazing. When I asked my usual question, I got one of the usual answers of good communication and compromise thru out the years. But what happened next is what surprised me.
I was visiting with them as they prepared for her return home after an extended stay in rehab. The wife had been away from home for several weeks with her husband visiting every day. She was excited to go home. She said she had not kissed her husband on the lips in many years. Before he would conclude each visit, he would kiss her on the lips. She said this with a shine in her eyes and a voice full of emotion and love. Without saying a word, she acknowledged how this simple act made her feel.
This small gesture of love had not been shared between them for many years. But now in a time when they were separated, they both came to appreciate the love they shared and expressed it openly.
I left the room after our conversation with a warm heart. How wonderful to see two people love each other and appreciate each other, even after 65 years of marriage. What a true testament to the power of love at any age.
Whatever your recipe for success in finding love, one thing everyone agrees on is love completes them. I hate to quote the line made famous by Tom Cruise in the movie Jerry McGuire, but 'you complete me', does resonate with many people. Finding love means finding that person who makes life worth living, brings happiness to your heart, and makes you feel like you are the sun to their world.
Assured Assistance
Assured Assistance is a non-medical homecare company based in Shillington, PA. serving Reading, Wyomissing, Sinking Spring, West Lawn, and surrounding areas. Assured Assistance provides in home senior care, for seniors who want to remain in their homes but need some assistance to complete everyday tasks. Assured Assistance also provides respite care, home care, and compassionate skilled senior care. With home care, we can provide services which include but is not limited to…Companionship, Errand Services, Housekeeping, Laundry Services, Transportation, Organization Needs, Meal Preparation, Shopping/Groceries, Family Respite Care, Grooming/Hygiene Assistance AND More. We provide service when you want and how you want, anything from 3 hours to 24/7. If you are a caregiver who needs respite, a family member looking to assist your parents in their journey to remain independent or simply looking for help for yourself, call Assured Assistance at 610-796-4737. We can provide the home care you are looking for!