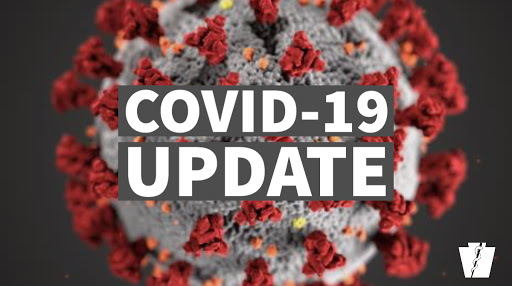 Assured Assistance is continuing to work and assist our clients in the safest way possible. Governor Wolf has mandated people stay at home, if possible. We believe this is the safest place for you and your loved ones to be.
Assured Assistance is following all procedures from the CDC, State Department of Health as well as local and county authorities. We continue to work with our clients either at home or with facility community partners. As always, our staff is trained on procedures and protocols for dealing with illnesses like the flu or other communicable disease.
Here are some of the measures we have in place to protect our staff and clients:
Training in infectious control
Care is not provided for those who have tested positive for COVID-19 or have symptoms of COVID-19
Washing hands after being in a public place, using hand sanitizer containing at least 60% alcohol and avoiding touching the face with their hands.
Face masks have been handed out for when in close proximity to clients, such as providing personal care.
Cleaning and disinfecting surfaces which are touched frequently.
If you want to know how to best protect yourself or your loved ones visit the CDC website listed here for more specific information.
CDC website information
For adults age 65 and older, the CDC recommends:
Stay at home
Wash hands often
Avoid close contact with others
Clean and disinfect
Avoid cruise travel
Call your doctor if you have concerns
---
Stress and anxiety are at an all-time high. If you find yourself constantly worried about your health and safety, here are some things to keep in mind.
The CDC website recommends:
• Take a break from watching, reading or listening to news stories and social media. Hearing about the pandemic repeatedly can be upsetting.
• Take care of your body. Take deep breaths, stretch, or meditate. Try to eat healthy, well balanced meals, exercise regularly, get plenty of sleep and avoid alcohol and drugs.
• Make time to unwind. Try to do some other activities you enjoy.
• Connect with others. Talk with people you trust about your concerns and how you are feeling.
• Call your healthcare provider if stress gets in the way of your daily activities for several days in a row.
• If you, or someone you care about, are feeling overwhelmed with emotions like sadness, depression, or anxiety, or feel like you want o harm yourself or other call 911 or call substance Abuse and Mental Health Services Administration's (SAMHSA's) Disaster Distress Helpline: 1-800-985-5990 or text TalkWithUs to 66746. (TTY 1-800-846-8517)
---
Assured Assistance is a non-medical home care company. Located in Shillington, PA. we serve Reading, Wyomissing, Sinking Spring, West Lawn, and surrounding areas. We provides in home senior care. Especially for seniors who want to remain in their homes but need some assistance to complete everyday tasks. Assured also provides respite care, home care, and compassionate skilled senior care. With home care, we can provide services which include but is not limited to…Companionship, Errand Services, Housekeeping, Laundry Services, Transportation, Organization Needs, Meal Preparation, Shopping/Groceries, Family Respite Care, Grooming/Hygiene Assistance AND More. We provide service when you want and how you want, anything from 3 hours to 24/7.
If you are a caregiver who needs respite, a family member looking to assist your parents in their journey to remain independent or simply looking for help for yourself, call Assured Assistance at 610-796-4737. We can provide the home care you are looking for!