Recipes for Senior Nutrition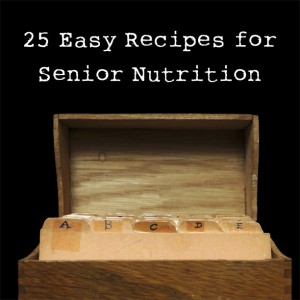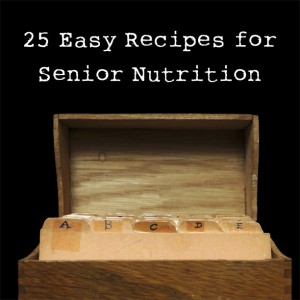 It is that time again, that happy time again…time to refocus and to get a plan in place to eat healthy after all those luscious holiday feasts. Here's a great meal planning guide for you or for your family members. Do you know someone who needs help planning or preparing healthy meals? We can help!
Breakfast Recipe:
Yield: 1 serving
Ingredients:
1⁄3 cup oatmeal, quick-cooking (dry)
1⁄8 teaspoon salt
3⁄4 cups water (very hot)
1⁄2 banana (sliced)
1⁄2 cup frozen yogurt, non-fat
Preparation:
In a microwave safe cereal bowl, mix together the oatmeal and salt. Stir in water.
Microwave on high power for 1 minute. Stir. Microwave on high power for another minute. Stir again.
Microwave an additional 30-60 seconds on high power until the cereal reaches the desired thickness. Stir again.
Top with banana slices and frozen yogurt.
Want more recipes? Check out this article for 25 easy recipes for Senior Nutrition.